Who knew such a complex story could be so enthralling?
Hey, everyone, I haven't done a book review in forever! I've been reading quite a few books though, so be on the lookout for more. Today I'll be reviewing Cinder by Marissa Meyer. This isn't really a new book. It was published in 2012. I've seen this book everywhere but haven't picked it up — until now, and I'm so glad I did! It was such an interesting read. 
About
Cinder was published January 3rd, 2012 by Feiwel and Friends. I don't think I've ever heard of that publishing company, but here's a short description.
"Feiwel and Friends is a publisher of innovative children's fiction and nonfiction literature, including hardcover, paperback series, and individual titles. The list is eclectic and combines quality and commercial appeal for readers ages 0-16. The imprint is dedicated to "book by book" publishing, bringing the work of distinctive and outstanding authors, illustrators, and ideas to the marketplace. Feiwel and Friends is defined and guided by our principle: Our books are friends for life."

("Feiwel & Friends.")
The author is Marissa Meyer. Cinder is Book 1 in a series titled The Lunar Chronicles.
TL;DR
In a society where technology is everything, being a cyborg is considered a disgrace. Cinder, one of these aforementioned cyborgs, is treated as nothing more than a lowly servant. However, being a cyborg isn't all bad; she has a fantastic ability to fix things. She has a reputation for being the best mechanic in New Beijing. Which is why Prince Kai himself comes to Cinder with a request to fix his android Nainsi. Cinder knows this is a bigger responsibility than Prince Kai lets on. But before Cinder can do anything about it, her sister and only human friend becomes infected with the deadliest of sicknesses: the plague, known as letumosis. Cinder's stepmother sees this as an opportunity to get rid of Cinder, who she thinks of as a burden. She volunteers her for the "honor" of being tested upon to find the cure to the plague. The only problem is, no one has ever survived the testing. But the scientists operating on her find some dangerous information about Cinder. Something that could destroy the planet.
Character Development
Linh Cinder
I really like Cinder. She doesn't make stupid decisions all the time like some characters.
Looking at you Harry. But I still love you.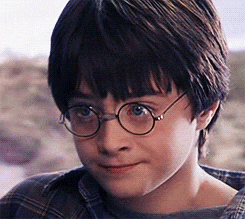 Okay, well, there was the part where she [view spoiler]. She has a lot of emotions even though she's a cyborg. But the cyborg part of her gives her a very analytical and rational brain. Except in certain cases. She's also really selfless, but most of that comes from the fact that her family and society treats her like trash and she's almost conditioned to think she's worthless.
Prince Kai
I love this guy. He's so sincere and humble for a prince. And when [view spoiler]. He was born to be a leader and makes really good decisions for the most part. He's also very not-prejudiced compared to most of the society.
Dr. Dmitri Erland
At first, I didn't really trust this guy. He seemed like he saw Cinder as an object rather than a person. But as the story progresses, his reasons become more valid and you can see why he does the things he does. In the end, Cinder trusts him — but was it the right decision to trust Erland? Perhaps it would have been better to… Er on the side of caution.
Dang, I'm funny.
Queen Levana
She reminds me of the queen from Red Queen. Cold hearted but extremely intelligent. Huh, they both have the ability to control and manipulate people's thought and perceptions… Coincidence? 🤔
Methinks
Before reading this, I had heard a LOT of good things about the book. I just never thought to read it, but I'm so glad I did!
I really loved this book. It was refreshingly unique. It's not every day you read a book about a cyborg Cinderella-retelling with a Lunar race that takes place after World War 4 in New Beijing, China, in the future. It's such a complex storyline, but it's not overcomplicated — does that make sense? Everything just seems to fit together and I love it!
I wish there was a little more background information on some things. For example, I would love to know more about the Lunar people. How did they get there? Were they just found? What is life on the moon like? What is their culture? Why do they hate Earthens so much? But more than this, I want to know more about the world Cinder lives in. What was World War 4 like? What countries were involved, and how did the world rebuild from there into the Third Era (T.E.)? What is society's knowledge of the world we live in, the Second Era? AND, what is New Beijing like? It's culture? Did it inherit China's customs, or create their own?
SO MANY QUESTIONS. Obviously, not all of them have to be answered, but it would certainly be nice to get some more information beyond the bare minimum.
My Rating
I give this book 4.5 out of 5 stars. I'd recommend it for sure!
Appropriate For…
12+-year olds
There are a few higher-level themes in this book such as disease and quite a lot of politics, but the language and romance aspects are not a concern at all.
Thank you guys for reading this book review! I finished Scarlet while writing this post so that review will be coming up soon. I've been focusing on making a lot more koala-ty posts for you guys, so look out for that! In the meantime, don't forget to leave a comment about what you think!! Bye guys.
-Hera