So, Donald J. Trump is now our president.
I don't have a good feeling about that at all. And many of my friends feel the same way.
I'll just tell you straight up that I support #WomensMarch. I have friends marching and I, a mere 14-year-old, am not able to witness the greatest inaugural protest in HISTORY. That's right, Trump.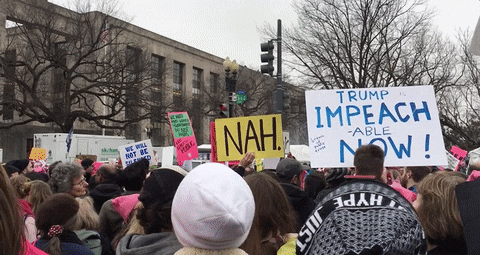 I've also learned that at the official website, they've got a campaign titled "10 Actions / 100 Days". I think I'll talk about that more possibly in a future post.
Well, anyway, I just wanted to make that clear. What do you think of the march?